I love me some SITS Girls! That blog teaches mad skills when it comes to blogging and making money with your blog, and social media and, and, AND…
My post How to Relieve Stress During the Holidays & Get Back to Enjoying the Season appeared on the site two days ago. Here is a snippet of what I said:
This time of year can conjure up the best of feelings or the worst, and seemingly all at the same time.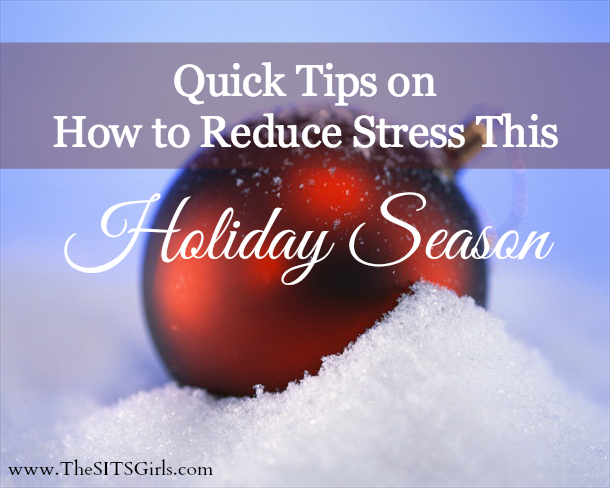 How to Relieve Stress During the Holidays
Women tend to suffer more than usual during this time, or stuff the feelings inside, which isn't a good thing to do for a number of reasons.
Here are a few tips to help you not only survive the holidays, but to actually enjoy them this year.
Click HERE to read the tips and come back and share a few of your own!