I have some exciting news! Last week I was added as a Community Lead, along with eleven other bloggers, over at The Sits Girls. This is a network of 40,000 SITS Girls who blog and are involved in social media in some (or every) capacity.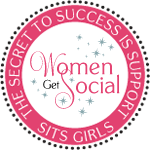 Tiffany and Francesca are dedicated to connecting those who join their network with ways to grow their blogs and make money too, if that is the goal. They also host several Bloggy Bootcamps in different cities every year. I am excited to be attending the one in Minneapolis in October!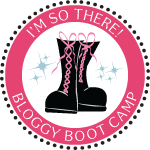 It is an honor for me to be able to serve in this way, and a huge opportunity to learn and grow as a blogger. It means I spend a little more time on the computer everyday, but I'm good with that.
I just want to take this opportunity to thank The Sits Girls for allowing me to be a part of this awesome network. It truly is exciting news!